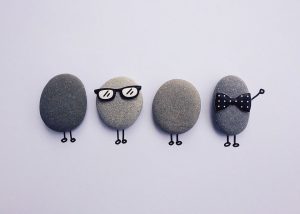 Digital Transformation can often fail due to the existing organisational culture and structure. There's no point in implementing digital tools and new technology in an organisation if the staff do not feel confident and will not champion the transformation, especially if they see no value. After all, it is the people within an organisation who must run with the change and successfully transition to the innovate and adaptive stage in the digital transformation.
An interesting article by Clint Boulton writes about the top 10 digital transformation stories in 2016 and mentions Subway on this list. Subways transformation is in early stages, and the CIO has hired more than 150 technology, marketing and operational professions to deliver their transformation. Read the Top 10 digital transformation stories in 2016: http://www.cio.com/article/3149977/leadership-management/8-top-digital-transformation-stories-of-2016.html
Having worked with numerous organisations and from our experience in transformation we deliver by putting a team in place with the right skills and competence to help drive the transformation. Michael Curry says "Put people at the heart of your digital business transformation." in his article about people and digital transformation. You can read about it here:http://www.cityam.com/254193/put-people-heart-your-business-digital-transformation.
We totally agree with Michael Curry. Putting the right people in the right place will see success in transformation as it is the people, who will ultimately change the business and drive the change.
So what's the link between Organisational culture and digital transformation?
Organisational culture is a set of values, beliefs and behaviours that characterise the functioning of a business or organisation.
Having a fixed set of values and behaviours throughout an entire organisation is often not the case. Our experience in working in public sector and private sector organisations in the UK has proven that often different sub-cultures exist within an organisation. For example, The IT department will have a different culture to the finance department and the HR department. In some cases, this can prove to be difficult when project managing change for an entire organisation.
Driving digital transformation and changing an array of business processes to use new technologies simply won't happen if the existing organisational culture is reluctant to change or resist change. This stage "Business as Usual" often is the hardest obstacle to overcome. The comfort in traditional ways of working and introducing any change or a different way of working imposes a threat to the existing workforce.
Digital transformation: shifting from projects to business operations and culture. Digital Transformation 2017 and beyond is an insightful read into digital transformation by J-P De Clerck from the iScoop blog. He says the entire organisation requires a cultural change.
From our experience in business transformation, to overcome some of these challenges a culture change from the top down is necessary for any successful change alongside strong project management skills. Understanding digital, business and the customer is fundamental and the key question in most organisations is how do we move forward? Digital transformation must fit in with the business needs, and ultimately the customer needs.
Every third company is unprepared for digital transformation. Just seven percent have completed the process says Sead Fadilpasic in his article:http://www.itproportal.com/news/every-third-company-unprepared-for-digital-transformation/
Companies are unprepared for digital transformation and IT spending is rising too. Public sector organisations are looking for help from Microsoft. Investing in Microsoft Dynamics online to keep up with the digital expectation of citizens in the provision of the online services public sector are jumping on board. Recently Wokingham Council implemented this software to enable retiring legacy systems to a one case management system to deliver cost savings and improve customer service. At the centre of this transformation is data but not realising the real potential of data can become an issue to the success of transformation.
Essex County Council also earlier on in the year invested in IT. The ITIL programme was part of the broader review of the council's IT function, and they had a rollout of Windows 7 and planned to migrate to Windows 10. However, is this too slow in the fast-paced digital era?
A new report from Forbes Insights states that half of the executives believe that digital transformation will be crucial within the next two years. So it seems that executives understand that the comfort in traditional business practices can be difficult to break but must change soon, however, through realisation and the need for IT throughout an organisation can transition from the "business as usual" phase to the "present and active stage". The six stages of digital transformation explained by Jamie Brighton (Adobe).
There is the need of commitment to digital and technology and a willingness to change within an organisation to truly transform an organisation. The value of IT and technology must have a strong presence within an organisation.
Today's leaders need to have excellent business acumen and technology expertise. We have transformed numerous public sector organisations and far too often the challenge has been the culture and the lack of skills to deliver within departments. In most cases, the persistence of willingness and training available to staff to change the way they work and to implement new ways of working is too challenging and can be discouraging within an organisation if not supported.
The combined skills of strong leadership, excellent business acumen and technological expertise can take a business to the next level. However, finding the right people is difficult.
The London Mayor has also outlined digital plans for traffic management. The aim is to reduce congestion in London by using technologies.
"Ensuring people can get around our city easily and efficiently is vital for London's future prosperity," Khan said. "We need to be much smarter in how we use our roads to tackle the causes of congestion head-on."
Only time will tell.
Quickly completing transformation and not delaying decisions but implementing change at a fast pace will increase staff morale and in most cases successfully deliver transformation. In all industries and all sectors, we see digital business transformation but not all are seeing the success. Maybe we can learn from companies like Uber, Airbnb and Amazon moving ahead and staying ahead understanding customer needs and providing the services that customers want efficiently through digital.