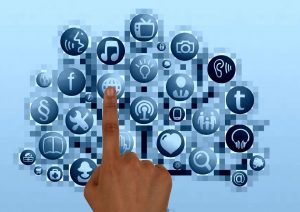 As humans, we do not prefer to interact with chatbots and bots yet businesses are leaping into embedding Artificial Intelligence like chatbots into their products and services. Transformative technologies are evolving incredibly fast and the deployment of bots across all industry sectors: financial, motor, retail, food and public sector have created a shift in the way we are interacting with businesses.
"CIOs should be looking at these transformative technologies to drive speed, scale and consistency in their digital transformation." Kasey Panetta writes in her article "The ABC Technologies Will Change Future Customer Experience."
These transformative technologies are certainly the way forward if you are looking to give your clients a better service and need to increase revenue channels. Embedding chatbots into your services and products to use the data and digital intelligence to generate new insights will be fundamental to understanding customers.
With 2017 upon us it would be a good time to start looking at chatbots and including them in Digital Transformation Strategy.
Here's why it is important to understand the benefits of using bots in your services and products.
1. For businesses and organisations to provide a personalised service, it is all about collecting data. This data will give you valuable insights to improve your customer service.
2. Chatbots can improve and enrich the customer experience and can be available to deliver 24/7 for customers. Basic information like opening hours and contact details can be given out by a bot, online forms on websites can be made easier with a bot at hand to help.
3. Increased operation efficiency and streamline services.
A source from PWC found that 82% of UK CEOs see technological advances as the main global trend which will transform businesses. Organisations that stay ahead of trends better place themselves strategically and prepare themselves for the future. However, mastering technology and preparing for shifts in trends like implementing chatbots and AI is becoming challenging due to the speed in technology advancements. We have the tools and technology to work faster than before, and we are far more advanced in technology than ever before so integrating transformative technologies within our services and products should get easier.
How do chatbots improve revenue and increase customer experience?
An example of Amazon's recommendation engine uses an algorithm to suggest additional purchases for consumers and have grown their sales by an estimated 10 – 15%.
Offering a personalised service by using chatbots to collect data from your customers will provide valuable customer data which in turn provide insights to improve customer experience. In addition, It will also open up new revenue streams.
Drawing on survey data from the UK, PWC illustrates "Infographic: Chatbots and the future of customer service. How respondents view chatbots as well existing frustrations with online customer services."
The survey revealed that utilities and councils were industries with the two most frustrating online services for consumers.
The introduction of chatbots in governments and local government.
We see a rise in the usage of chatbots in governments around the globe including Singapore and America. The Whitehouse encourages local government to embrace chatbots.
In London, Enfield Council has become the first local authority to develop the use artificial intelligence a robust cognitive platform to help deliver public services. The AI assistant Amelia will help residents to find information on online and help complete forms using a chat feature. It is a start to development, and Enfield council would like for other councils to develop and use bots to improve customer services.
The adoption of chatbots and bots in Banking.
Although we are in early stages and bots are limited to what they can do now, chatbots can answer basic queries. Let's look at some examples: American Express and MasterCard. The MasterCard Kai, the bot for banks will extend MasterCard services to customers on messaging platforms. The introduction of bots in banking is to create better money habits. Erica is the Bank of America's new chatbot. The Bank is looking to offer and deliver a one-to-one personalised service to customers. Bank of America wants customers to be connected with them whenever and wherever they choose. Learn more about Erica and what it can do.
A chatbot MyKai another banking bot is available through the Facebook Messenger and WhatsApp. It offers the functionality of dealing with customer transactions and access to account data. RBS have jumped on board too and have planned to develop their technology to improve their customer service with chatbots.
The usage of chatbots in the motor industry.
Ford are to bring Amazon's Alexa to millions of cars. Alexa will be able to switch the car on and off and lock and unlock doors as well as control IoT connected in the home. Nick Hastings writes "Every Device That Connects to Amazon's Alexa" Nick has compiled a list of all the devices that are compatible with the Echo.
Uber using the Facebook messenger app allow customers to request a ride by starting a conversation with the Uber chatbot.
It seems that we have only touched the surface with bots as artificial intelligence (AI) extends to aviation. Turkish Airlines are looking into IoT, Virtual Reality (VR), Augmented Reality (AR), wearables and robotics.
British Airways launched their facebook chatbot, only for the month of December last year, for personalised offers and recommendations. The bot recommended discounts at hotels and shopping centres such as Westfields and a London guide.
An excellent article by Clint Boulton who writes for the CIO says "Virtual assistants, chatbot poised for mass adoption in 2017. Enterprises will continue to experiment with virtual assistants and chatbots in 2017 as they look to balance better customer service with operational efficiency."
Chipotle, Whole Foods Market, Dominos and Pizza Hut have seamlessly integrated bots with excellent customer service too.
Ordering a Pizza' through a Facebook messenger Bot requires little effort and time. Using the Chipotle bot enables you to pick up your burrito when it is ready at your preferred location. Pizza Hut can have a delicious pizza delivered to your door.
All these require a simple texting app using Twitter and Facebook, and within minutes we have what we want.
Technology Advancements in healthcare.
Technology Advancements in healthcare could see chatbots help people take their medication. The data collected from a patient would be invaluable.
Scott Wasserman, a CTO partner at Stuzo, writes "How a Chatbot could help people take their medication."
How data from these bots are used to empower customer experience.
With heaps of data to be processed and analysed, it can become overwhelming and time-consuming. Sifting through data from multi-channels including social media, blogs, online surveys, customer feedback forms, online reviews and websites is a lot of work. The benefits of using AI platform is that you are able to quickly access the information rather than going through considerable data.
Hotels like Hilton and The Dorchester are great examples of how data from AI is then used to measure customer experiences. The Dorchester Collection has partnered with RicheyTX and together have created an AI platform. Metis. Nikki Gilland a writer for E-Consultancy recently wrote an interesting article on "The Impact of AI on the Travel Industry", she explains how hotels are finding it easier to collect the data from their customers and then provide a better service. Nikki writes "Metis helped Dorchester to discover that breakfast it not merely an expectation – but something guests place huge importance on. As a result, the hotels began to think about how they could enhance and personalise the breakfast experience."
Apart from Facebook, Google and Amazon, IBM Watson also offers a cognitive customer engagement virtual agent. It provides an automated customer service and can be customised for your business needs.
Once we have the data, it is merely what we think the data is telling us and what we then go on to do with the data.
We have become familiar with transformative technologies like Google Assistant, Amazon's Echo and Apple's Siri yet we are apprehensive when companies are beginning to introduce chatbots to interact with us. Will bots lack the empathy and intuition related to human relationships that are required to deal with complex problems? Research from Gartner sees 33% of all customer service interactions as still needing a human intermediary by 2017, down from nearly 60% in 2014.
Implementing chatbots into your products and services may not be at the top of your agenda but if you are looking into AI then ask these questions: How well will chatbots serve your customers? What will be the impact of chatbots and bots on customer experience? What does the data tell you about your customers and How will you use the data that you collect?
We would love to hear your thoughts and comments. Like if you found the article interesting and share if you think your connections would find it useful.