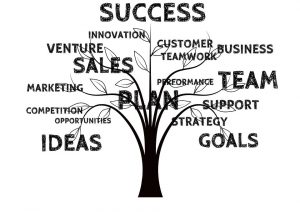 It's not all about technology, alignment of culture and strategy is essential for any business yet building a better culture for growth is not a top priority for CEOs. Leaders should look to be creating a cultural growth mindset with a shared mission and vision which runs right through the organisation extending capabilities leaving no disparity. The top challenge facing digital transformation is company culture, and although it takes time to get right, an amazing culture is built around a growth mindset. Leaders can look to drive digital transformation forward, swiftly and successfully once they have cultivated a culture that's right for them.
Avado works with industry leading partners like Google providing transformation through learning and say that culture has been identified as the number one barrier to digital transformation. If CEOs are making decisions that impact the business such as cutting costs, improving revenue and increasing productivity, which are all part of the digital and business transformation process, then part of this process of change should be building a great culture. Transformation of any type is a continuous process, but with a growth mindset company culture, the transformation will seamlessly deliver.
Microsoft, Google, Walt Disney and Nike all created a culture that cultivated a growth mindset.
We found that in most cases where there was great company culture, training was a key element in organisations. Fostering a personal accountability and responsibility in individuals tends to nurture a passion for learning. With organisations facing digital transformation with technology advancing at lightning speeds it would make sense to build a culture with a growth mindset. Companies such as Nike, Twitter and Walt Disney to name a few, are great examples whereby a growth mindset is crucial to their company culture. Also among these companies, a top ranked company with good culture is Google, and they hire people who are smart and determined and favour ability over experience. They look for talents that grow with them.
Microsoft's culture includes an element of a growth mindset. Microsoft mission and culture state "At Microsoft, we're insatiably curious and always learning. We ask questions, take risks and build on each other's ideas, because we are better together. We lean into uncertainty, take risks and move quickly when we make mistakes because we know that failure happens along the way to innovation and breakthrough.
As part of Nike's strategic aims that guide the company, the focus is to unleash human potential. Nike has created their culture by providing their employees with training programs to maintain employee talent. The company also has coaching and mentoring programs. Hiring the right people and people development are crucial to their company. A glimpse into Nike's culture written by Bianca Blartz outlines Nike's culture in further detail. In summary, Nike is passionate about creating a workforce that can push boundaries and limits. Their Motto of "Just Do it" extends right the way through their community including their customers, employees and management.
Walt Disney believes in creating and nurturing a culture of excellence. What's interesting about Disney is that their recruitment process is very important and they hire the right people who will share the company's values and beliefs. They state that "Once you have hired people with a propensity for excellence, your orientation process and training must reinforce your company's principles as well as impart new skills and knowledge."
"There are four interconnected processes that define an organisation's culture: employee selection, training, care and communication. Each is crucial to creating and nurturing a culture of excellence. With a rich tradition and heritage built upon creating memorable experiences, The Walt Disney Company has consistently worked to attract, develop and retain employees dedicated to this vision."
Creating and nurturing a love for learning throughout an organisation will foster strong, productive teams and individuals who are passionate about their development but also want to grow with an organisation. It's a process over time which leaders should not ignore if they are to transform their organisations.
Similarly, a cultural element key to the success of Starbucks has been employee excellence. Howard Schultz established a successful coffee chain, with a passion for coffee that he could outline and share his experience with his customers by communicating to his employees what he expected: Make it your own, everything matters, surprise and delight, embrace resistance and leave your mark. This summarises the type of employee that Starbucks hires. Shaun Frankson's culture case study of Starbucks outlines this experience and explains the partnering ethos.
A strong and creative culture is fostered at Lego. The LEGO Group look for smart and talented people that embrace Lego's innovative spirit and enhance Lego's fun and collaborative culture. Lego states "The LEGO Group constantly strives to live up to our motto, "Only the best is good enough", and for that reason, our recruitment process is thorough and extensive. Our focus is to ensure we hire the right people who have the skills and desire that match the job criteria as well as competencies and values that fit into the LEGO culture. We will support your growth and give you the tools you need to be successful; in return, you will help us enrich the lives of children around the globe."
In today's digital world with digital transformation inevitable Greg Satell at Mapping Innovation says "We shouldn't be so quick to blame algorithms. When we don't like what we see, it is possible that we are looking at the cultural problems we have created." Greg's article on How This Restaurant Chain Built a Data Culture To Design a Better Customer Experience explains how Cava Grill built a data culture and as a result the CEO of the successful restaurant chain created a data-driven organisation.
The importance of culture to a digital business.
Ikea's founder, Ingvar Kamprad's great mantra "you can copy business, but you can't copy culture." This very true and in summary, the companies mentioned above believe in people excellence, accountability, responsibility and a passion for learning and embarking on a journey of growth. It seems this is a key element of culture which contributes to the success of a company. In fact, Facebook's culture includes fostering personal growth alongside other perks.
It's not all about technology it's about collaboration and openness to ideas and digital extending the capabilities for people to perform better. If we look at Twitter, their mission is to give everyone the power to create and share ideas and information instantly, without barriers. They ensure that every single employee has a voice and contributes to the progression of the company.
We all want to work for a company that gives us flexibility, provides a training programme and offers us perks and most importantly values our contribution. Happy people create opportunities, create and innovate, working alongside each other in teams to drive the company forward.
What do you think are the essential elements to creating a good culture?
You may also be interested in these articles:
Digital Transformation will often fail with existing culture
Why it matters to leverage Artificial Intelligence for business transformation
Useful resources to get you started:
Leadership practices to foster a growth mindset
8 Step Plan to build a digital culture
Six steps to effective cultural management
Secret to building a successful company culture
Three cultural characteristics of Pret A Manger
Lessons from digital leaders an article by Deloitte on the Digital DNA of an organisation which explores three core factors organisations should be considered when looking to improve digital maturity levels – leadership, talent management, and organisational design.